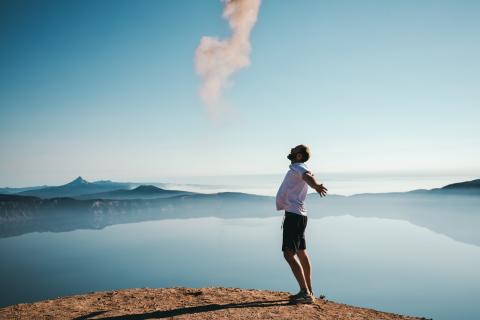 I have gotten a lot of positive feedback about energy and where it comes from.
⠀
Today I want to complete this topic and write in detail about what kind of energy exists and what affects it.
⠀
If you do not have energy and strength, find the points that are taking your power and eliminate them from your life.⠀
Save this post and reread it when you have no energy and no wish to do something.
⠀
PHYSICAL ENERGY⠀
How can we lose it?
Lack of sleep
Poor nutrition, junk food, sweets, stretchy foods 
Cigarettes and alcohol
Coffee
Lack of water
Lack of exercise and a sedentary lifestyle
⠀
How to increase your physical energy level:
Healthy diet.
Restful sleep, 7-8 hours
Active lifestyle
Drinking regimen
Rejection of bad habits, alcohol, Coffee
⠀
EMOTIONAL ENERGY
How can we lose it?
Anger
Resentments
Annoyance
Arguments 
⠀
How to increase your emotional energy level:
Pleasure
Adventures
Opportunities
Gratitude
⠀
MENTAL ENERGY
How can we lose it?
Boring work
Computer games, especially shooting games
Aimless browsing on social media
TV, especially negative news
⠀
How to increase your mental energy level: 
Books
Drawing
Music Classes
Meditations
Various studies and self-development
⠀
SPIRITUAL ENERGY
How can we lose it?
Useless work when we do not see the result of our work
We do not understand what we live for
⠀
How to increase your spiritual energy level:
Big goals
Understanding what you work for and what you do
Charity
Other excellent and necessary things
⠀
Once again - if you have no energy and strength and are tired before you wake up, the gap is in these energies.

Perhaps you still feel insecure; let me inspire you with my gaps:
overeating stretchy foods,
not drinking enough water
aimless browsing on social media (though I call it research)
lack of healthy physical exercises
too little sleep (tough I call late working hours, research and meditation)
At first glance, not so much, but I've needed more energy lately. And I am actively working on it. 
I have been studying Human potential for more than 40 years, and after reading more than a thousand books, I have tom to the conclusion that nobody is perfect. When one aims to improve and leaves the comfort zone, it always costs one thing; keen to know what? It's not money; it's not time precisely: It is energy. So, to make a change, first, could you list what you want to change? These will turn into goals, which will further turn into success. 
⠀
What kind of energy are you lacking? What do you think you could do to restore it?