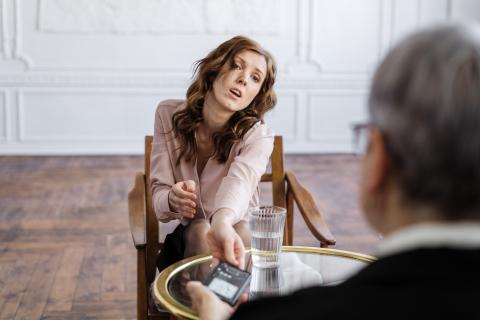 "What techniques do you use?": is one of the most frequent questions. So I'll try to answer it now.
I have studied many techniques, more than 20 exactly, and considered all of the most popular currently available in modern vocational guidance.
But any technique cannot cover and account for everything. So one process has its pros and cons; another has other pros and cons.
To give you a context, I'd like to show two of the techniques I use to help individuals keep the focus on specific aspects of their lives and resolve personal issues. However, I have used both in group coaching sessions too.
The first one I call is "Turn your dream into reality".
It is based on the coaching program developed by "John Maxwell Leadership Team", and it covers ten principles to get you from vision to action and achievements. At first glance, it may seem mundane and rather elementary, as sure it was for me when I first encountered these principles. Yet, it is compelling because of two hidden gems I could not find in other techniques.
Relentless focus, all ten principles require your undivided attention until you get it through to your dream.
Reality lens. Applicable both for visioning and overcoming challenges.
As my mentor, John Maxwell asserts:
"Leader's first job is to define reality." 
What I love about this model is that it conveys persistence and builds up self-trust - it does not consider you are giving up. The size or shape of your dream does not matter; to be the best dad, and best employee, build your own business, restart the company after a crisis, restart your life after challenging times, conceive new ideas, and so and so on.
Second one: "Fifteen essential principles that will help you achieve exponential personal growth".
It is inspired by John Maxwell Leadership's fifteen principle personal growth and self-development program. Though the procedure seems biased towards achievements on the individual level, it is immensely influential in team and group coaching events.
Why is this one good? It looks like a lot - fifteen principles, yet:
It is a set-by-step process, and these are small steps, not massive leaps,
It looks at the different aspects of your personality, awareness, and behaviour,
It helps you to overcome anxiety - see this post on how it helped me personally.
It trains you to plan and model
Last but not least. It prepares you to evaluate constantly.
I am a huge fan and a believer in this technique because of that one magic method - evaluation. So many methods utilise goal-oriented approaches, and you often need to get the timing right to relieve resentment. However, this method enables you to constantly evaluate, fine-tune timings and become a better version of yourself. 
⠀
As you can see, each of the above cases requires its own approach. That is why I do not work with one technique; I use many different ones.
⠀
I adapted each of them for myself and combined them to make a coherent course that allows you to consider all your interests and talents and connect them later.
Furthermore, I do not use a complex test to determine the personality type, but I work with the one I have tested myself. None of these cumbersome tests satisfies me at 100%. The test, of course, is complimentary.
Please message me directly or use the link below to book a call.